30 May 2005
Time now is like 6.51am, sch start loh 1st day of sch today hehehe haiz sad and also er alittle looking forward, but now i am really . . . .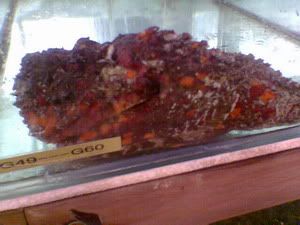 feel so really stone like this stone fish just wake up
Well my holiday has ended guess the highlights are . . . angel, mangos, superstar and friends hahaha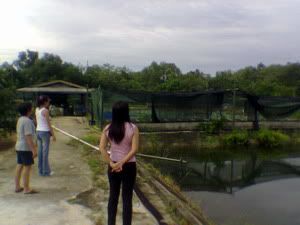 very nice scenery at fish farm so nice
well i plucked 61 mangos hahaha until the tree was somewhat blad in some areas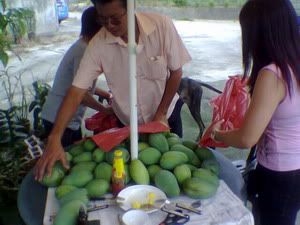 hahaha all collecting mangos like siaoed!!!
i really miss the times i can spend with my friends too hahahaha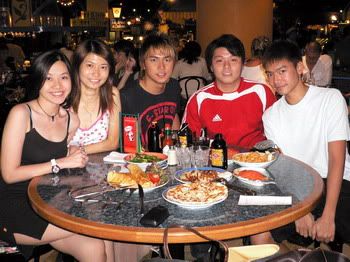 At Maches
well last photo to share haaha before i update again is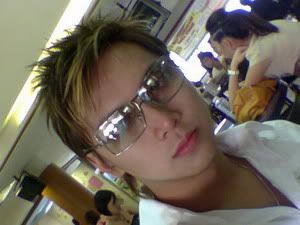 @ mediacorp 3rd round of project superstar!!!
6:51 AM
22 May 2005
HELLO ppl my pc has been repaired and now i am going to continue writing my blog if i got time hehehe well i am also busy with the Project Superstar recently hehehe pls support me this JUNE!!!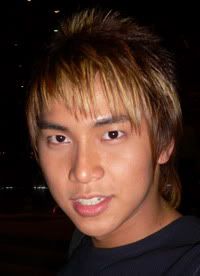 YEAH I MUST GO ALL THE WAY!!! GIVE IT MY BEST!!!
Singing lessons as usual, well it was sad and unexpectable many who had much better voice then i do did not get it i feel so honoured to be one of the 12 males picked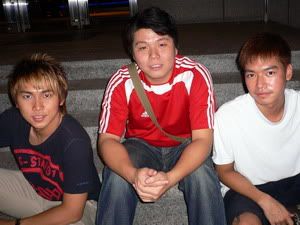 A casual us after singing lessons
Well remember this Speak of no evil, See none of it and nor hear it!!!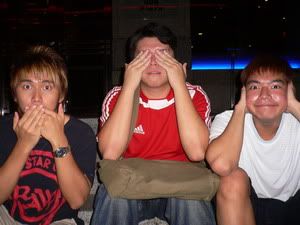 10:53 AM