05 April 2006
Sugi, Chanel, Candy & Me will be performing a 1 hours and 15minutes show so pls show your support ok come down to support us =)
Thx to LY & C for recording down my performances i could review them personally, i have to say i have mistakes here and there some flats and sharps that i feel really disappointed and uncomfortable about, may be lots of factors that are affecting.

Echo (because of huge or enclosed area)

Monitor Volume (A speaker on stage for the singer to hear what they are singing and can correct their mistakes if they realise it)

No Monitor (what can be worst then that)


Overall Noise (Yep audience and other noises do affect concentration and also hearing)


Song & Vocal Volume Ajustment (thats the experience and sense of the sound man. Example, when he realise my vocal is way to loud and music to soft, he should adjust to balance it and not sit there and rot...)


Me (well i guess i suck and need more practice in my keys so that i can cover my ears yet sing at the correct tone)


Blame it on me being a Virgorian (perfectionist) but well of cos what i want is to perform the best and keep mistakes to the minimal, i may be getting a ear mon set ... which will cost me about ... $1200 which is impossible because of my financial state... or look for other solutions ...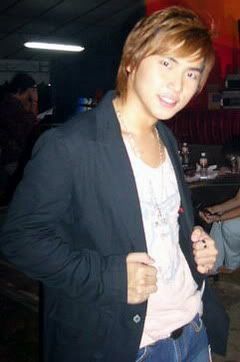 Singing is my passion and of cos singing well is what i need ... want ... yep
1:08 AM