29 June 2005
After watching the other 6 contestants i must say, WELL DONE!!! & KEEP IT UP PPL!!! hahaha they did a great job i feel. Everyone tried their best i think at least.
Join Hong Kong Singers 2R for a function at their condo cool hahaha i am in this superstar thing and i am seeing stars hahahahha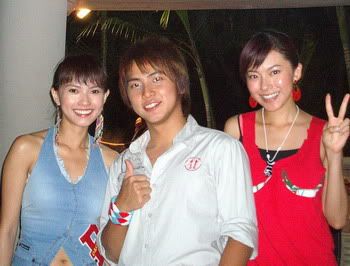 my god they are pretty hahaha, think thats what a star must consist of, sharks i am still a wannabe!!!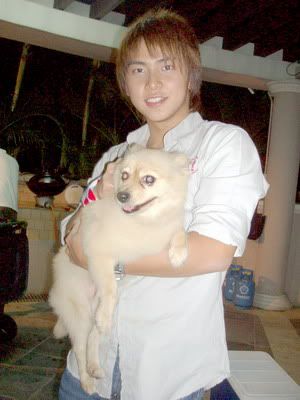 my dream doggie just running around sniffing at stuff while we are having this session hahaha cool
Haiz tml will be a sad day for me, really sad as 4 other contestants will be leaving the competition, it's just like us as a team supposingly always hanging out after the recordings and stuff then by time passes . . .lesser and lesser . . .well i guess this is live, things carry on and don't always stay there. I also wanna be progressive =)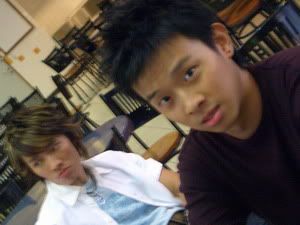 Hagen u got the looks and the talent for composing, William really u got the voice and the stage presence . . .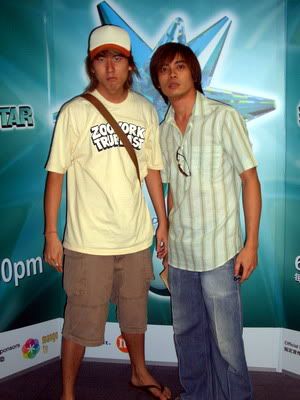 Choong ur great personality really nice guy and fun to have him around, Raymond i always wanna say thanks alot for always sending me home thank you so much really. . .
Wei Jian u really cool voice very cute and sebastian ur a great buddy and it'll be really cool if i can have u as my bro hahaha so cute man down to earth =)
no pictures for Sebast and Wei Jian shit i also noticed, should take a photo with them tml . . . hehehe
10:17 PM
19 June 2005
Pls support me next wednesday 22nd June, M2 to support me
Call 19001121002 or
SMS 'M2' to 78277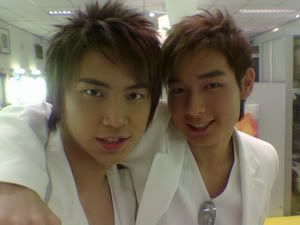 a picture with White Horse Prince hehehe
well so tired sleeping late waking up early and stuff hehehehe ... finally a proper meal . . . we often starve hahaha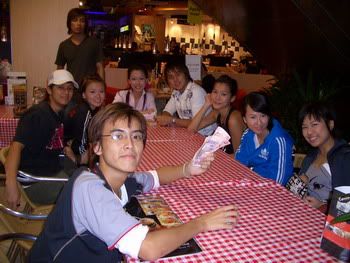 FOOD!!! WE WANT FOOD!!!
after my hair is done into a better looking colour, i seem to be more liked hehe well i looked like an ah beng whith my old colour . . .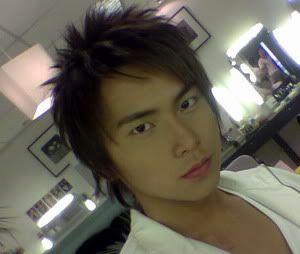 well like my colour more now hehehe
some photos from photo shoot hehehe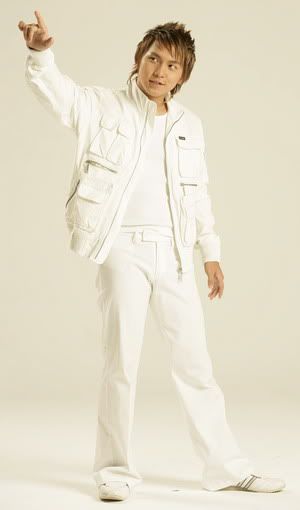 hello ppl support me yeah????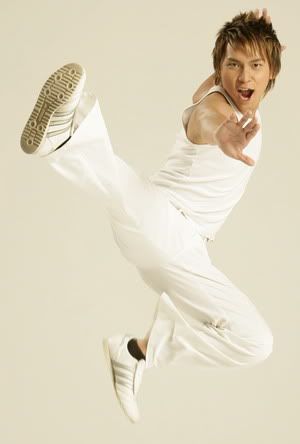 WAAAHHH!!!!! superkick ah!!!!
12:33 AM
13 June 2005
Voting Mechanism For Quarter & Semi-Finals:
SMS Voting lines will open at the start of the show from 8.30pm to 11pm every Wed and Thurs.
Results will be announced at 11.30pm every Thursday (after Female Show) in a 30 minutes Results Show.
Judges' vote will account for 30% of the final score.
Viewers' SMS votes will account for 70% of final score.
1:00 PM
12 June 2005
HELLO PPL heheh just want to share some photos with fans of Project Superstar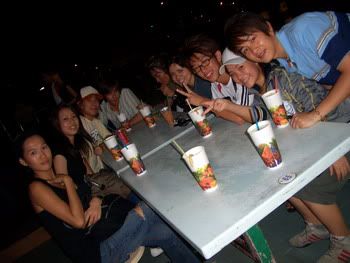 late nights after briefing and stuff, we sattle down for some food at Newton Circus



hehehe can't wait for the 933 public performance, after looking at the stage WOW it was really cool, didn't expect it to be such big scale stuff =)




cool man on that day everyone was dressed up and stuff all ready to go!!!!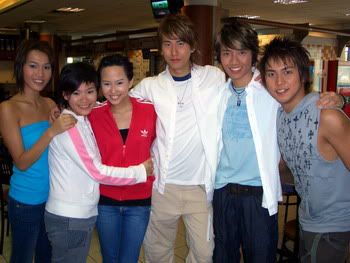 group photo yeah!!!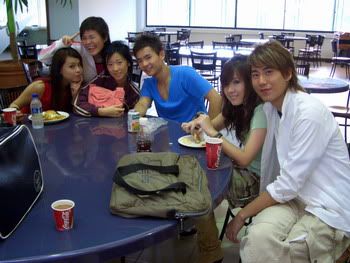 Eating at canteen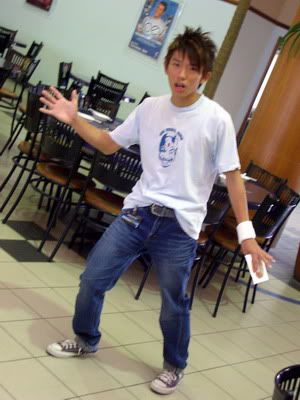 something for the screaming gals hahahah SEBASTIAN!!!!!!!



Like this cool photo taken with style =)
1:05 PM
11 June 2005
feel free to add me =), pls give me ya support too!!! THX!!!
1:35 PM
06 June 2005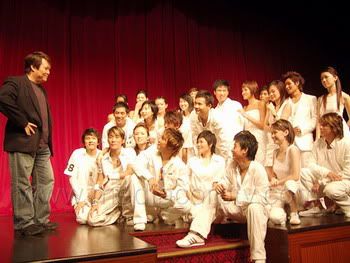 nice looking poses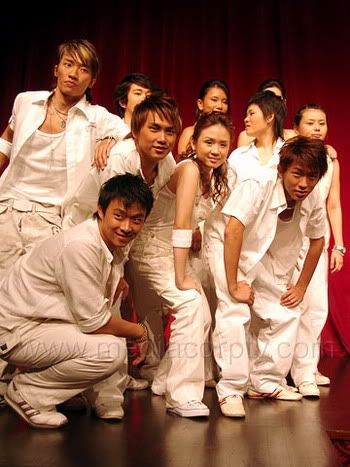 the handsome contestants hahaha not pointing to myself but they are very
well my hair didn't last long after many comments on it looking too fierce and beng!!! well anyway thx to sponsors Monsoon i got it all changed from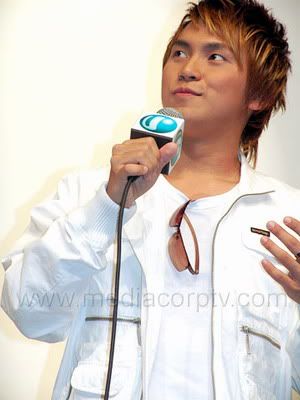 press conference candid shot oh my i am soooo strange looking hahaha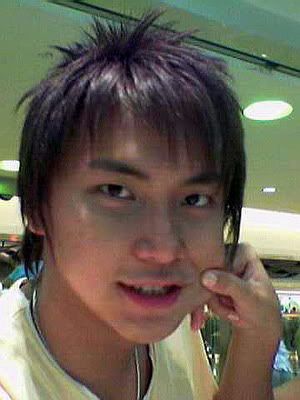 well who pulled my face when i taking photo??
1:37 PM
04 June 2005
in this very busy period of my life all i want is just to concentrate on singing, and my studies are getting in my way....... i feel like shit always having to worry so much when i am concentrating and thinking about the dates of my singing rehearsals and stuff . . . the darkness around my eyes shows how late i stayed how much i worried and how little sleep i have, the only thing i want now is totally nobody to bother me and let me sleep, i really need a break from all this things... why do all things depend on me, my studies, lecturers, parents, friends and gal. it's just so bad that i can't always make them all happy.... I WANT SLEEP!!!
2:20 AM